Gold Club Trips & Events in 2019 & 2020:
Gold Club Director: Kim Prewitt - 501-207-6451 or [email protected]
---
Fall Fun in Central Arkansas - October 30, 2019!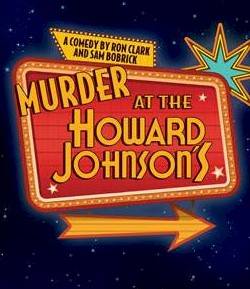 Join us for a day of fall fun, October 30 2019. Meet at the Bryant Alcoa banking center at 10 am and we'll make our way to Little
Rock for an afternoon of food, fun and fabulous entertainment at Murray's Dinner Playhouse. We'll enjoy a matinee of one of their
most requested comedies. All is fair in love? Even murder? That's the question posed by this hysterical suspense comedy about a
love triangle in a Howard Johnson's hotel. After the play we'll head across town to Painting with a Twist where a local artist will guide
us step by step in creating your own fall themed painting that you will take home and enjoy year after year. We'll arrive back at the
branch around 6 pm. The cost of $115 will cover your transportation, lunch buffet and play and your canvas, supplies and instruction
at Painting With a Twist. Seating is limited, so make your reservation soon.
Contact Saline County Gold Club director Kim Prewitt for more details.
---
Christmas in Branson 2019!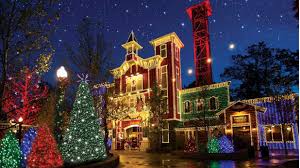 Come with us and see why Southern Living magazine described Branson, Missouri as the ultimate
holiday hot spot. Join us for 3 days and two nights in America's Christmas Tree City and feel the
spirit of Christmas. Your price includes transportation and 2 nights hotel with two hot breakfasts
and two dinners. On Monday, we'll check into our hotel and head over the Grand Village to
browse around and do a little shopping before we have dinner together at Mel's Hard Luck Diner.
After dinner, we'll go to The Dutton Family Theatre for the Dutton's Christmas Show. On Tuesday
morning, we'll visit Historic Downtown and Branson Landing for shopping and lunch on your
own. That afternoon, you'll have the option of doing more shopping, taking in a matinee show or
returning to the hotel to rest before we go see the Shepherd of the Hills' version of the Christmas
Carol, dinner and Christmas lights. After a hot breakfast at the hotel, we will return to Bryant.
Prices:
Single: $451.00
Double: $384.00
Triple: $363.00
Quad: $351.00
Reserve and $50 deposit by August 25
Payment of $150 by September 25
Final Payment due by October 25
Contact Saline County Gold Club director Kim Prewitt for more details.
---
See the Treasures of Ireland
March 24, 2020 – April 2, 2020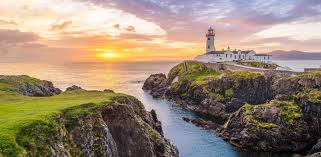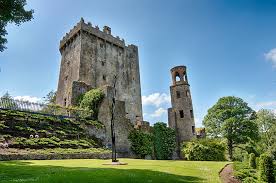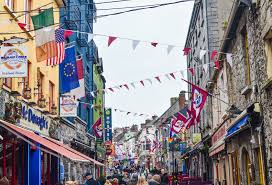 On this adventure through Ireland and Northern Ireland , you'll see that even the oldest traditions continue to thrive. Discover the two country's highlights, starting in historic Dublin and continuing on to Belfast and back through the coast and countryside of the Emerald Isle. Among the highlights you will visit Titanic Belfast, a museum on the site of the former Harland & Wolfe Shipyard where the Titanic was built and launched in 1912, explore the breathtaking Ring of Kerry, the mesmerizing Cliffs of Moher, and the charming coastal city of Galway.
Contact Saline County Gold Club director Kim Prewitt for more details.
---
Black Hills, the Badlands, and the Legends of the West!
July 15, 2020 – July 21, 2020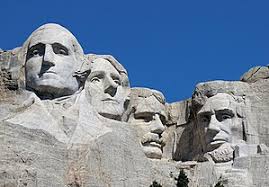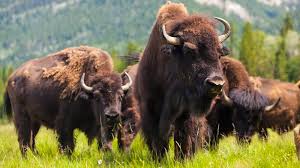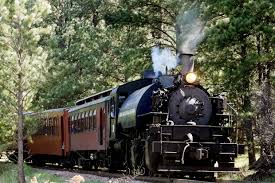 We invite you to experience the history and culture of the American West on this seven day tour. Unpack only once and enjoy six nights in one hotel in historic Rapid City, South Dakota- the gateway to the Black Hills region.
We begin with a visit to Mount Rushmore. The iconic sculpture, which features Washington, Jefferson, Roosevelt and Lincoln was completed in 1941. Next, visit the Crazy Horse Memorial, another epic carving in the Black Hills mountainside. Construction started in 1948, but the sculpture is still a work in progress. We'll also experience a Buffalo Jeep Safari, allowing us to get up close and personal with the herd which makes Custer State Park their home.
We'll head west to visit Devil's Tower National Monument. The volcanically formed butte rises nearly 1,000 feet from the plains that surround it. Devil's Tower was the first National Monument in the United States and sacred to the native people of the region. Next, we'll visit Deadwood, a town steeped in the lore of the Wild West and home to iconic figures such as Wild Bill Hickok and Calamity Jane.
We'll also get to experience a ride aboard the 1880 Steam Train, a part of the Black Hills Central Railroad which was originally used to haul gold from the Black Hills and later used to transport equipment to carve Mount Rushmore. The scenic 10 mile ride gives a unique perspective on the Black Hills landscape.
Next, we'll enjoy the rugged beauty of Badlands National Park, home to stark landscapes which feature buttes, pinnacles and some of the world's richest fossil beds. A visit to the quirky Wall Drug Store, a roadside attraction known for their "free ice water" is sure to be a hit.
We'll conclude the trip with a chuckwagon supper at the K-Bar S Ranch, where we will enjoy dinner and a show.
Contact Saline County Gold Club director Kim Prewitt for more details.
---
Pacific Northwest
September 10, 2020 – September 17, 2020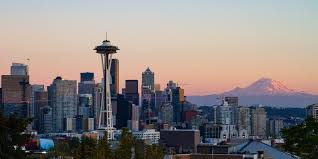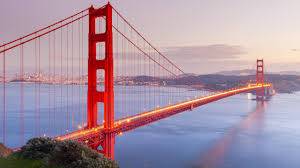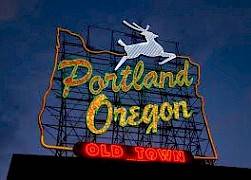 A sampling of Seattle, the beautiful Oregon coast, and San Francisco make this magnificent journey along the Pacific Coast one you'll remember. Start your Pacific Coast tour in charming Seattle, end in San Francisco, and overnight also in Portland, Coos Bay, and Eureka. Sightseeing in Seattle, Portland, and San Francisco includes the must-see sights, such as a visit to Seattle's Pike's Peak Market, Portland's International Rose Test Gardens, Oregon's Oceanside sand dunes, Rogue River Jetboat Trip, Redwood National Park, Sonoma Wine Country and the majestic Golden Gate Bridge.
Contact Saline County Gold Club director Kim Prewitt for more details.
---
New York City for the Holidays in 2020!
December 4, 2020 – December 8, 2020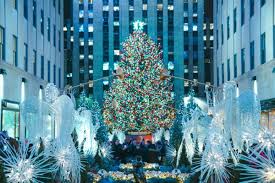 Experience "the Big Apple" alive with the holiday spirit on this spectacular tour. From Rockefeller Center to Greenwich Village, New York
City shines even brighter during the holiday season. Spend four nights in the heart of Midtown close to Central Park's skating rink and
Times Square all dressed up for the holidays. Take your seat and watch the curtain rise for an exciting Broadway show. See the Christmas
Spectacular at Radio City Music Hall, featuring the world famous Rockettes! Ferry to the Statue of Liberty and Ellis Island. See the Empire
State Building and Central Park. Visit the poignant 9/11 Museum and Memorial. Enjoy plenty of free time on your own to shop and see the
elaborate 5th Avenue holiday window displays and the Christmas tree at Rockefeller Center.
Contact Saline County Gold Club director Kim Prewitt for more details.