Trips & Events with the Mountain Home Gold Club in 2023:
Gold Club Director: Joyce Lechtenberger - 870-424-8032
---
2023 Trips and Events:
Feb 14th:
Gold Club Luncheon & Entertainment. "My Funny Valentine!" Branson entertainers CJ Newsom and Funny Man Terry Sanders!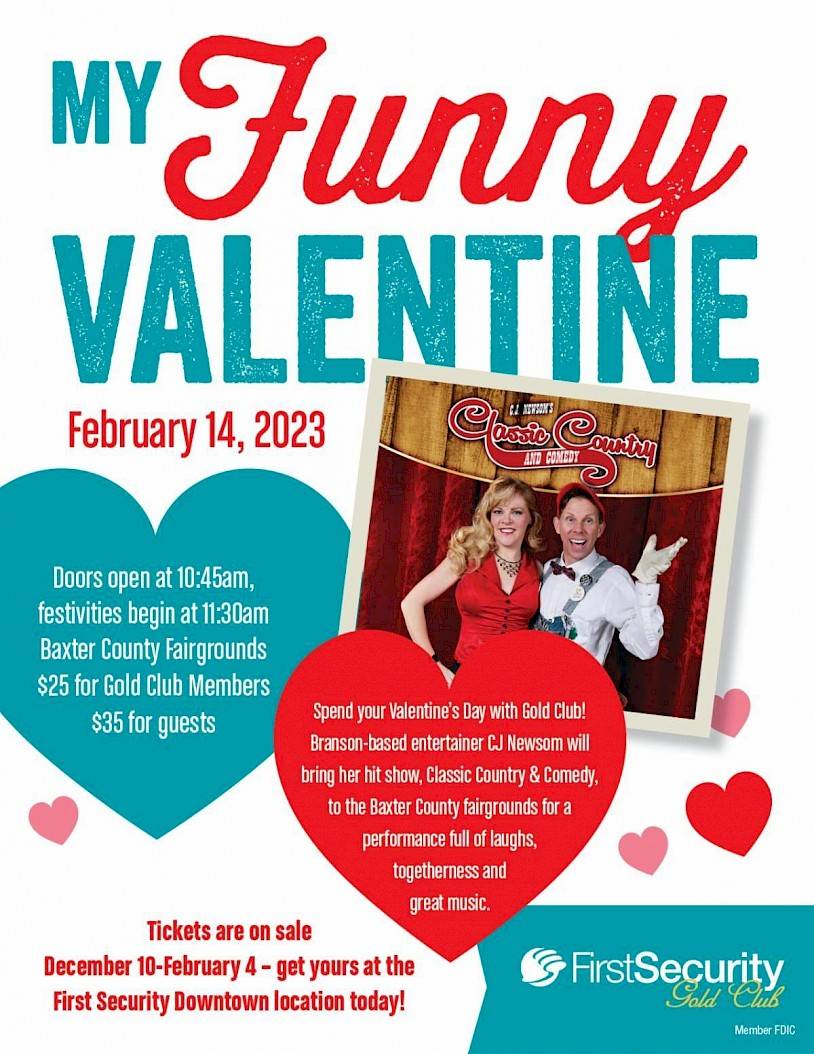 March:
To be announced. Short Trip. One night, two day trip.
April 13th-20th: Springtime on the Southeast Coast! • Charleston, Savannah, St. Augustine.
April is the best time of year to visit the Southeast Coast when the weather is delightful, and the gorgeous azaleas are blooming. On our Springtime on the Southeast Coast trip, we'll fly to Charleston, South Carolina where our days will be filled visiting historic plantations and beautiful gardens. In Savannah, Georgia, you'll be charmed by the live moss hanging on the stately live oaks, the multitude of lovely public squares and the enchanting architecture. We'll visit Jekyll Island, one of Georgia's Golden Isles, on our way to St. Augustine, Florida where you can stroll along brick-lined streets and delight in the city's European flavor, with its centuries-old buildings, horse-drawn carriages, and hidden courtyards.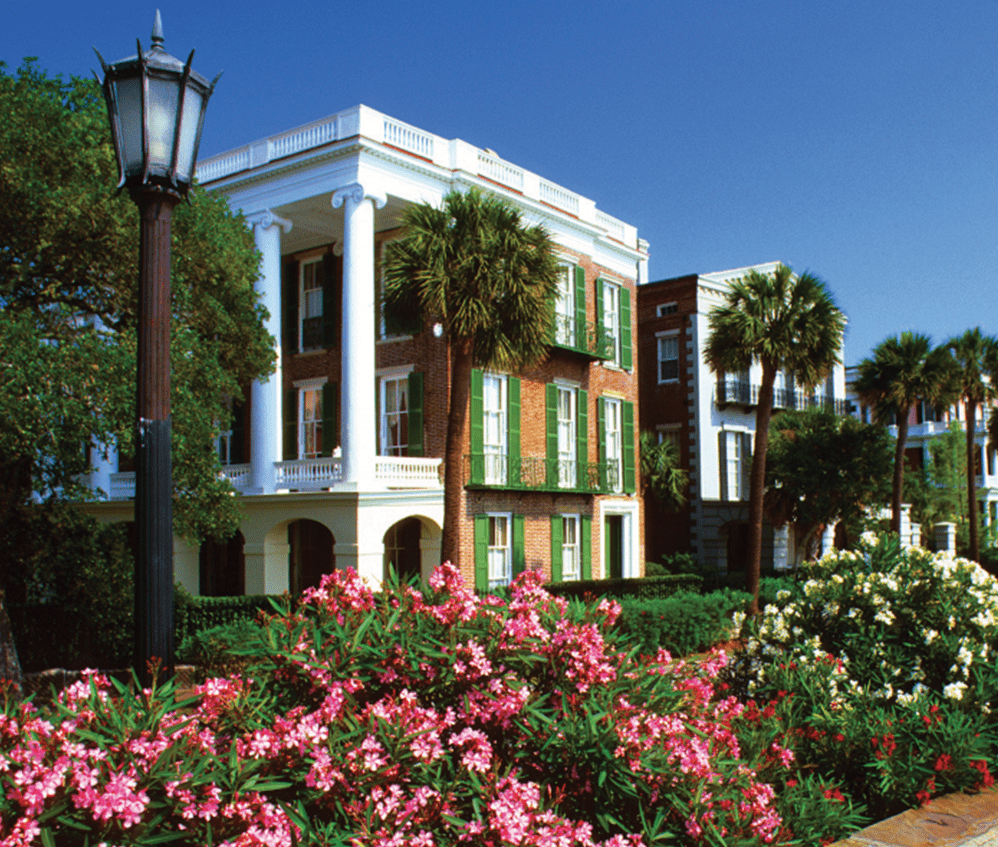 May 20th-24th: History, Horses, and Heritage Tour!
In May, we're traveling by motor coach to Kentucky for a History, Horses, and Heritage tour, and we have an abundance of fun and interesting things planned. In Louisville, we'll enjoy a dinner theater, a tour of the Louisville Slugger Bat Factory and a full day at the iconic Churchill Downs. We'll take a behind-the-scenes track tour, visit the Derby Museum, and enjoy a delicious Sunday brunch on Millionaire's Row from where we'll watch exciting thoroughbred racing. As we make our way through blue grass country, we'll visit Kentucky's #1 attraction, Ark Encounter, where you can stroll through a full-size Noah's Ark that was built according to the dimensions given in the Bible. A fascinating tour of Berea College, dinner in an historic tavern in Bardstown and a visit to the Maker's Mark Distillery round out this great trip!

June 20th-26th: Coastal Maine!
There aren't too many places on earth that are better to vacation in June than along Coastal Maine! Scenic rocky coastlines, luscious lobster, and breeching whales are just some of the things you will experience on this wonderful trip! A half-day cruise into Stellwagen Bank Sanctuary promises close-up viewing of whales as this is one of the world's premier destinations for whale watching! We'll visit the charming little coastal towns of Kennebunkport and Camden and in Boothbay Harbor we'll take a short harbor cruise to a private island for a wonderful lobster bake. We'll stay for two nights in Bar Harbor at the quintessential Bar Harbor Inn with its gorgeous water views, and tour Acadia National Park. In Portland, we'll visit Maine's famous Portland Head Light, and in Boston we'll take a city tour, visit Quincy Market, and visit the JFK Presidential Museum.

August 14th-24th: Splendor of the Great Lakes Cruise!
Step aboard American Queen Voyages' Ocean Navigator and experience a Splendor of the Great Lakes Cruise! From Toronto to Chicago, we'll cruise through all five of the Great Lakes and visit exciting ports along the way. See thundering Niagara Falls and visit world-class museums in Cleveland and Detroit. Enjoy two days of scenic sailing on Lakes Huron and Michigan while enjoying not only the scenery, but also all the wonderful dining and amenities offered on your luxury ship. In Little Current on Manitoulin Island, be immersed in indigenous life and legend. In Sault Ste. Marie you can admire the view from the Soo Locks observation deck, and on Mackinac Island you can stroll along the main street and shop for gifts and fudge or rent a bicycle and ride around this picturesque island. An excursion is included in every port!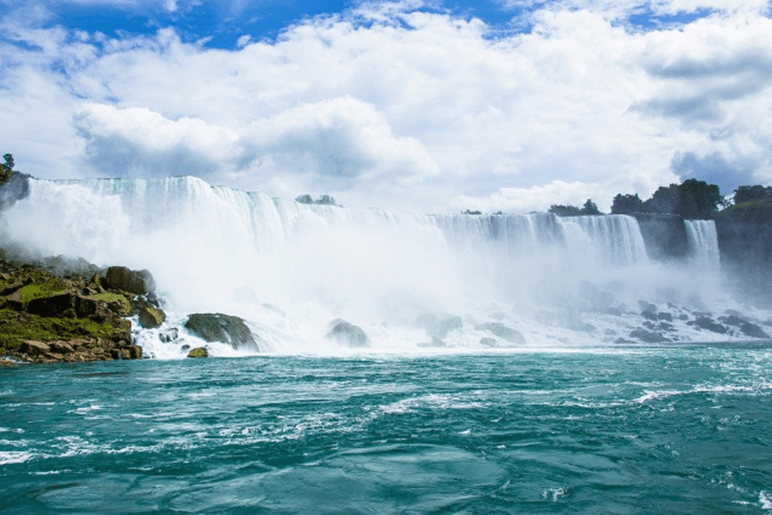 October:
To be announced. Short Trip. One Night, two days.
November 9th:
"Christmas in Branson!" Sight and Sound Theater for the performance of "Esther" and more!
November 29th - Decemeber 2nd: Nashville Country Christmas Tour!
Get into the holiday spirit on our Nashville Country Christmas tour! On the way to Nashville, our motor coach will stop in Grand Rivers, Kentucky so we can have a delicious home-style lunch and do some Christmas shopping at the famous Patti's 1880's Settlement. On arrival in Nashville, we'll check into the fabulous Opryland Hotel for three nights! The hotel is transformed during the holiday season into a Christmas wonderland with thousands of poinsettias and miles of green garland and red ribbon decorating the conservatory and lobbies. Other Christmas decorations abound throughout the hotel and outside on the lawns. On a flatboat ride, we'll wind through the hotel's 4.5 acres of decorated indoor gardens. We'll visit the Historic RCA Studio B and Country Music Hall of Fame as well as take a ride on the General Jackson Showboat for lunch and lively entertainment. A city tour will take us through Nashville's rich history, and evening entertainment will include the Grand Old Opry and a special holiday show and dinner at the resort.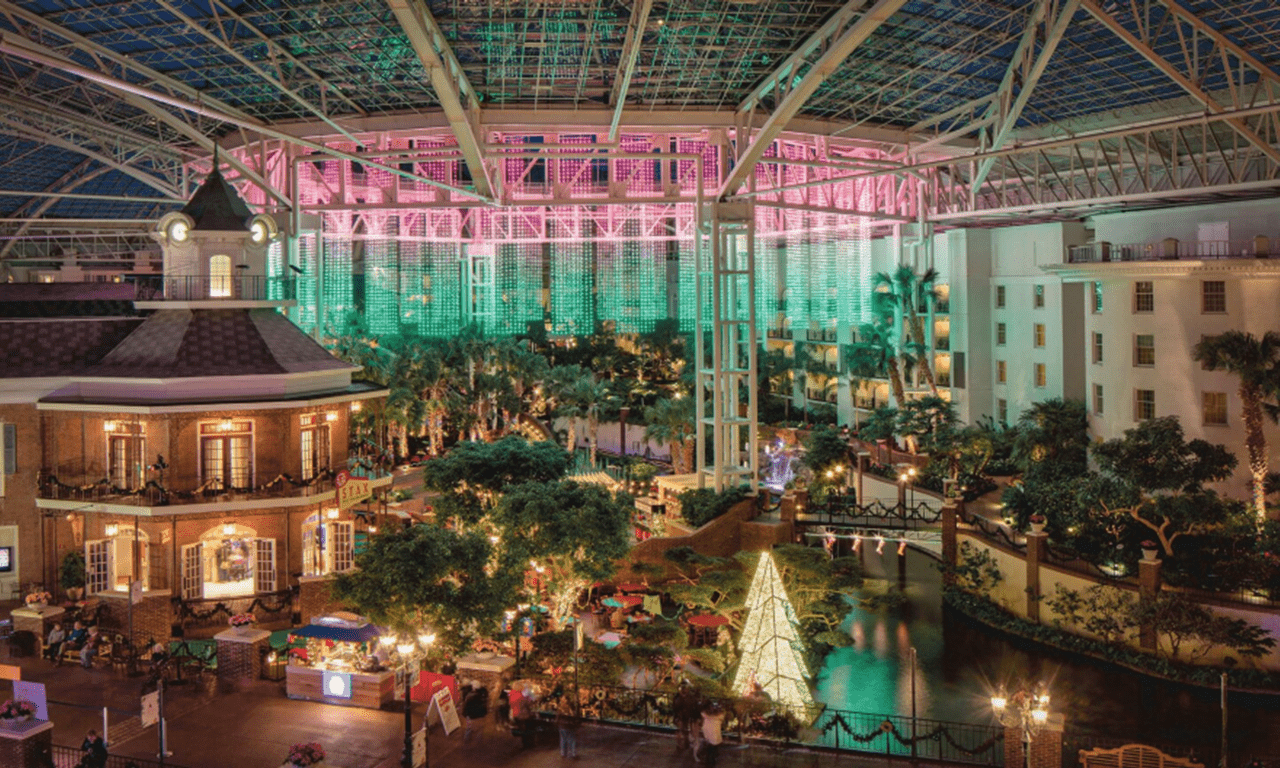 December 7th:
Gold Club Luncheon & Entertainment "Rejoice!"
---
Gold Club Director: Joyce Lechtenberger - 870-424-8032