Trips with Conway Gold Club
Gold Club Director: Sandra Hayes - 501-450-1833
---
Events 2019
Classical Greece & Greek Isles | 15 days featuring 3 night land tour & 10 night cruise | Nov 2 – Nov 16, 2020
The Preview Presentation for this trip will be August 7, 2019 @ 10:00 a.m. at First Security Bank north location across from Lowes. Please RSVP if you would like to attend.
---
2019 Trips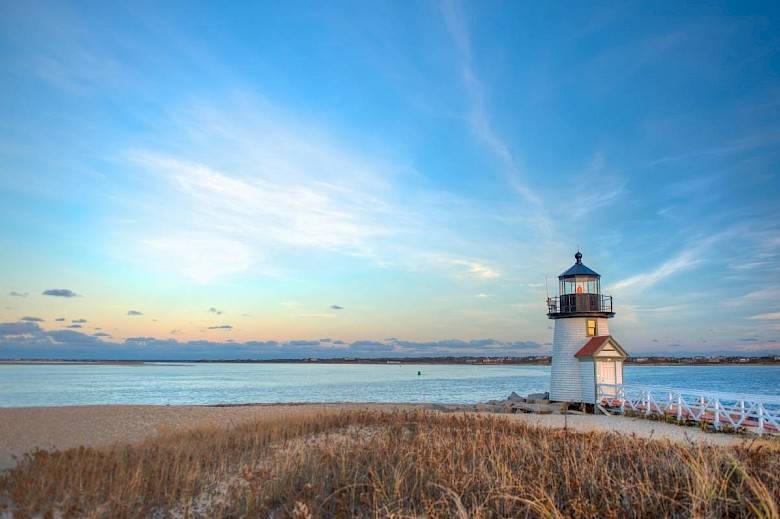 Cape Cod & the Islands
7 days featuring Boston, Martha's Vineyard, Nantucket & Newport
July 21 – July 27
Do you enjoy trips filled with history and amazing food? If so join us as we make Cape Cod our home for the week. Travel through Hyannis Port, home of the Kennedy Compound and see the Kennedy Memorial & St. Francis Church. Visit Pilmoth Plantation where costumed interpreters portray colony residents in this living history museum. See the famous Plymouth Rock. Cruise by ferry to the scenic and historic Nantucket Island featuring a cobblestoned Main Street, unspoiled beaches, sea captains' houses and art galleries.
We will enjoy a visit to the historic city of Boston with a tour featuring Boston Commons, the Old State House, the Old North Church, and the Faneuil Hall Marketplace. Next it is on to Martha's Vineyard where little has changed since European settlers arrived early in the 17th century. The island's resident population includes writers, artists, entertainers and fishermen.
One of New England's most delightful coastal cities is Newport, Rhode Island. Marvel at the extravagant life-style of a bygone era with a tour of The Breakers Mansion, the Vanderbilt's lavishly decorated turn of the century mansion. After a drive along the magnificent rocky coast which boasts exquisite estates from the early 1900's enjoy a traditional New England Lobster Dinner.

Canadian Rockies & Glacier National Park
7 days featuring Banff, Calgary, Whitefish/Kalispell & Glacier National Park
Sept 18 – Sept 24
We arrive in Calgary to begin our adventure. Our first stop is Waterton Lakes National Park and then across the border to Montana. Our destination is the heart of Glacier National Park, the Crown of the Continent. The excitement begins as you board a 1930's Red Jammer Touring Car for a ride over the Going-to-the-Sun Highway, acclaimed as one of the most beautiful roadways in the world. Cross the Continental Divide through Logan Pass.
In the heart of Canada's great timberlands is Kootenay National Park and the bright red walls of Sinclair Canyon. Later we arrive in Banff for a three night stay in the heart of the Canadian Rockies. We will make our way to the Icefields Parkway situated between Lake Louise and Jasper. Here you will see a panorama of snow capped mountain peaks, hanging glaciers, waterfalls, and canyons. Ride in the specially designed Ice Explorer on the 1000 foot-thick Athabasca Glacier, part of the Columbia Icefield.
Rounding out the trip will be two of the crown jewels of the Canadian Rockies: Moraine Lake and Lake Louise. You will return home filled with wonderful memories of your Canadian Rockies & Glacier National Park tour.

Switzerland, France & Germany Christmas Markets on the Rhine River Cruise
9 days featuring Lucerne, Strasbourg & 6 nights aboard the Amadeus Silver II
Dec 3- Dec 11
This is the trip that you do not want to miss! There is just nothing more magical than the European Christmas Markets. At this time of the year the European countries hold steadfastly onto Old World holiday tradition and transform into fairy-tale Christmas settings. The sights and sensations of the holiday season are everywhere.
We begin in Lucerne, Switzerland with its lovely cobblestone streets, fountains, public squares and covered bridges. In the heart of town is the Franziskanerplatz, a wonderful Christmas Market. And then it is on to Basel to board our home for the next 6 nights, the luxurious Amadeus Silver II. Our first stop is Strasbourg, France situated on the Rhine at the German border. Stroll through "la Petite France" and see the Gothic cathedral and then on to Strasbourg's Christmas Market, one of Europe's oldest. We are then on to Speyer, Germany one of the oldest cities in the country known for its cathedral, numerous churches and the 13th-century Altportel ("Old Gate").
The beautiful sights continue with a trip to Rudesheim and then departing to cruise through the Rhine River Gorge, the most stunningly beautiful stretch of river with hillsides dotted with fairy-tale castles, historic towns and vineyards. Later arrive in Germany's oldest city, Koblenz, a charming Rhineland town situated at the confluence of the Rhine and Moselle Rivers where you will enjoy another Christmas Market. The ship makes a detour along the Mosel River to the little town of Cochem where it's magnificent Reichsburg castle is situated high above the town. We will be ending the trip in Cologne, Germany which is located on both sides of the Rhine. We will visit the fabled 13th century Gothic cathedral and the famous Christmas Market in front of the cathedral.
---
2020 Trips

England, Scotland, & Wales
10 days featuring overnights in Edinburgh, York, Bristol, & London
April 20 – April 29, 2020
Few places have as much to offer the visitor as England, Scotland & Wales. History, natural beauty, art, architecture and hospitality all await you in the United Kingdom.
We begin our adventure in Edinburgh where we will visit the famous Edinburgh Castle, home of the Scottish Crown Jewels. Edinburgh's Castle rock has been a stronghold for over 3000 years. In its dominating position overlooking the capital city, the grandeur and historical significance of Edinburgh Castle has made it a globally famous icon of Scotland.
The next stop will be York which was founded in AD 71 and rich in Roman, Saxon, and Viking history. Enjoy a stroll through the medieval city and the famous Shambles, a quaint, narrow street that appears today almost as it did during the Middle Ages. We will visit the magnificent 13th century York Minster, one of the finest medieval cathedrals in all of Europe.
Our journey continues south through Yorkshire and Stratford-Upon-Avon on our way to Bristol visiting Anne Hathaway's Cottage and Shakespeare's birthplace along the way. From Bristol we travel to Cardiff, capital city of Wales, separated from England by the Cambrian Mountains. There we will visit several sites including Cardiff Castle, whose construction is the combination of Roman fort, classic Norman fortress "Motte and Bailey" and Gothic-Victorian restoration.
We will then make our way to Bath to visit the Roman Baths Museum, Salisbury to visit the magnificent Salisbury Castle, and continuing on to Stonehenge, the best known and most studied megalithic structure in the world.
We round out the trip with 3 nights in London and see famous landmarks such as Kensington Palace, the Tower of London, Nelson's Column in Trafalgar Square, the Houses of Parliament & Big Ben beside the River Thames. We will also see Westminster Abbey. There will be 'plenty of free time to explore the city and maybe shop at Harrods, visit a museum or enjoy the theatre.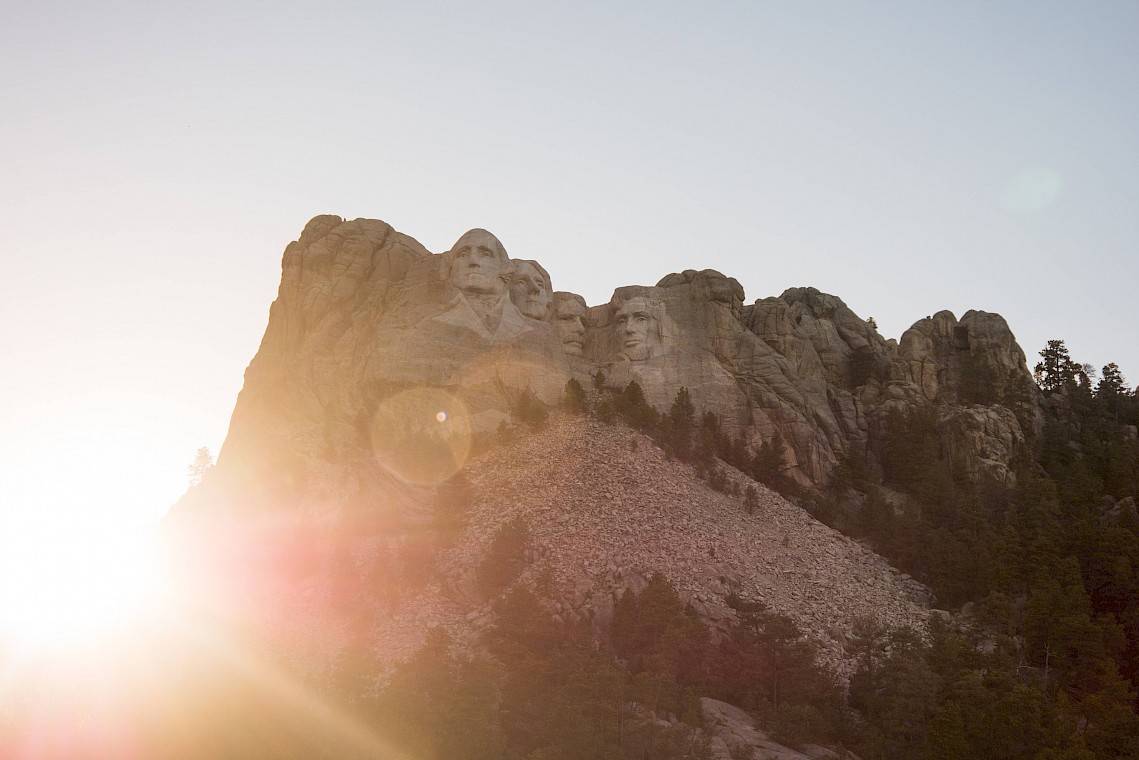 Black Hills, Badlands & Legends of the West
7 days featuring 6 nights in Rapid City
June 10 – June 16, 2020
It is time to get your cowboy and cowgirl on!! We will begin our adventure with a 6 night stay in Rapid City. Our days will be filled with beauty and history. We begin with a visit to Mt. Rushmore featuring the awesome sculptures of Washington, Jefferson, Roosevelt, and Lincoln. Each face is 60 feet high and carved into the rugged granite mountainside with intricate perfection. We next visit Crazy Horse Memorial which is still in progress. We continue on to Custer State park famous as a wildlife preserve featuring a herd of 1,500 free roaming buffalo. Experience a thrilling Buffalo Jeep Safari in search of some of the herd.
The journey continues west into Wyoming to visit Devil's Tower National Monument to view the 867 foot monolith. Later we head east into South Dakota to visit historic Deadwood, the 1876 rough and tumble gold camp & gambling town where Wild West legends were made. The entire city is a national historic landmark. Upon leaving Deadwood we will drive through beautiful Spearfish Canyon, a scenic drive in the Black Hills.
Enjoy a visit to the Black Hills Wild Horse Sanctuary, a seemingly endless prairie where hundreds of wild mustangs roam free. From here it is on to the Badlands National Park and Fort Hays. The park is located between the White and Cheyenne Rivers. The area contains spectacular examples of weathering, erosion, fantastic ridges, cliffs and canyons of variegated color. Later explore the unusual and well-known Wall Drug Store and then on to the Fort Hays Dances with Wolves Movie Set to see some of the original buildings used in the Oscar Winning film. To round out the day we will enjoy a fun filled Chuckwagon Supper & Cowboy show.
The adventure is far from over. We will make our way to Hill City to explore Main Street and board the 1880 Train for a rail journey through history and scenery. The 1880 Train is an authentic narrow gauge railroad dating back to the Black Hills Gold Rush. We will visit the Journey Museum which traces the geology of the Black Hills. To top off the day we will have a dinner at K-Bar S Ranch and then experience Mt Rushmore at Night to see this American treasure illuminated in a whole new light.
You do not want to miss the beauty and history of this remarkable area.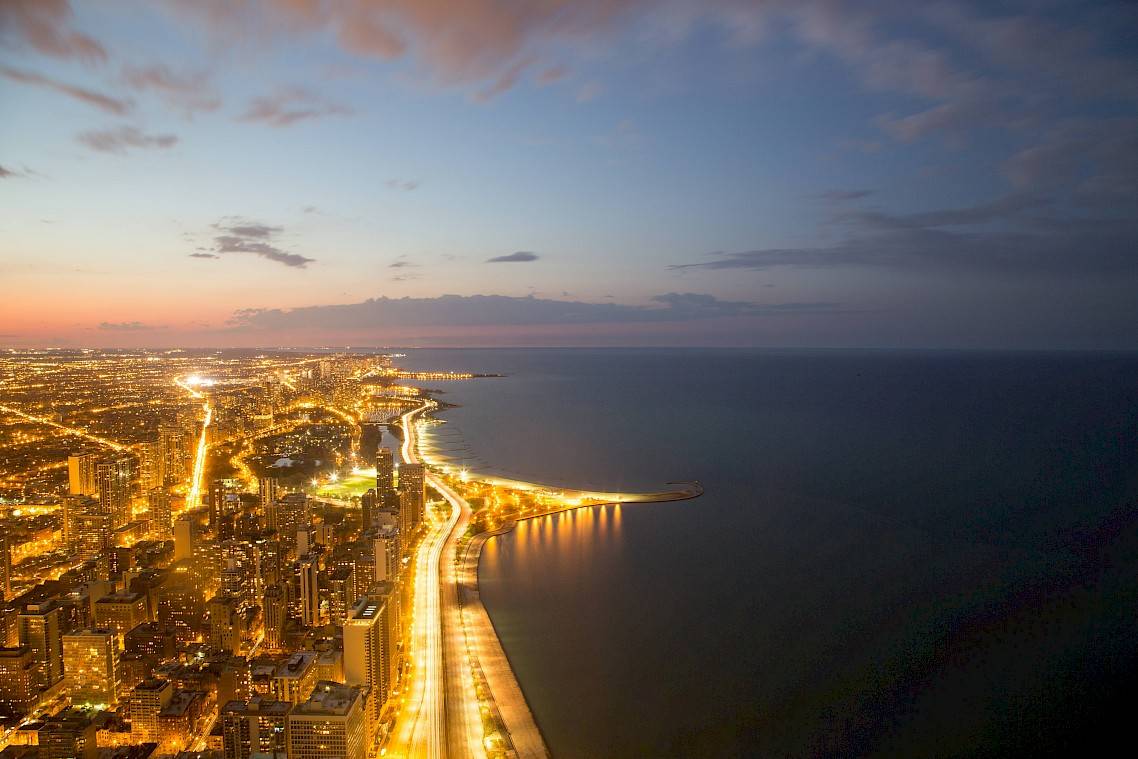 Fall Colors & Lighthouses of the Great Lakes
9 days featuring overnights in Chicago, Grand Rapids, Mackinac Island, Green Bay, & Milwaukee
October 1 – October 9, 2020
We begin our lovely fall trip in Chicago where we will enjoy a city tour along with a river cruise through downtown. You will experience some of Chicago's architectural feats from the 100-year-old Art Deco, Neo-Classical and Gothic Towers, to some of the tallest modern-day skyscrapers. Our next stop will be Grand Rapids where we will visit Gerald R. Ford Museum featuring displays of the private life and public career of President Ford.
Are you ready to step back in time? We will travel north towards Mackinaw City where we will visit the Old Mackinac Point Lighthouse which marks the junction of Lake Michigan and Lake Huron. We will then board a ferry and cross the Straits of Mackinac, and arrive on famous Mackinac Island for a two night stay. The island preserves the charm of a bygone era. No automobiles are permitted, transportation is by horse-drawn carriage, bicycle or saddle horse. While on the island we will experience a Mackinac Island Carriage Tour and also have lunch at the famous Grand Hotel.
Our journey continues with a scenic ride through Michigan's Upper Peninsula, a forested region well known for its shoreline as it borders three of the Great Lakes. We arrive in Green Bay where we will visit the famous Lambeau Field to tour the home stadium of the Green Bay Packers football team.
We will venture to charming Door County, one of the most scenic places in the county located on the western side of Lake Michigan featuring over 250 miles of shoreline. We will drive through quaint villages and make a stop at picturesque Eagle Bluff Lighthouse.
On our way to Milwaukee we will enjoy a scenic Upper Dells Boat Cruise featuring sandstone formations, pine-crowned cliffs and winding river narrows. The Dells is home to a colorful history featuring Native American legends and tales of larger-than-life characters, all centered along the banks of the Wisconsin River.
You will return home with wonderful memories of your journey through the Great Lakes.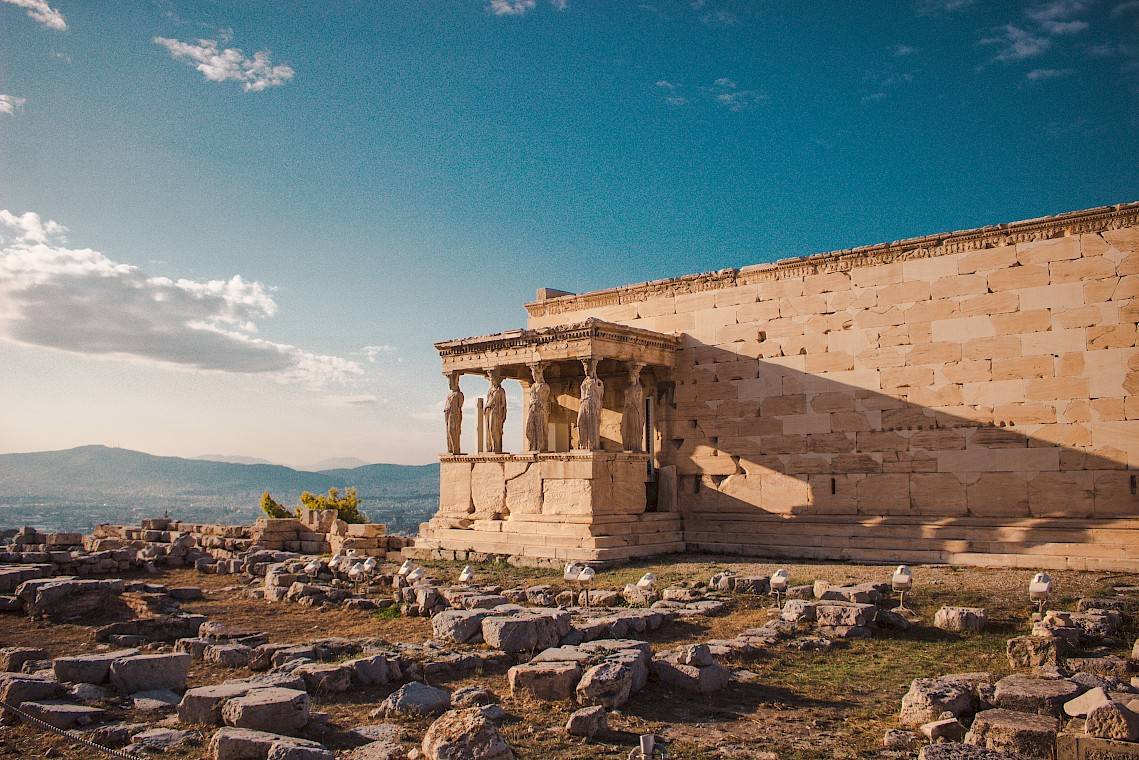 Classical Greece & Greek Isles
15 days featuring 3 night land tour & 10 night cruise
Nov 2 – Nov 16, 2020
We begin our Greece adventure with a 3 night stay in Athens and Delphi. Named for Athena, Goddess of Wisdom, Athens is credited with being the cradle of European civilization and birthplace of democracy. Ruins and relics of its glory days are scattered throughout the modern city, popping up where you least expect them. Its crowning glory is the Acropolis, perched atop a hillside, and covered in carved and columned temples of varying degrees of antiquity. There is so much for us to see and do in Athens including the Panathenaic Stadium, the Parliament, the Temple of Olympian Zeus, the Academy, and many more. While in Delphi we will visit the Delphi Archaeological site and the Museum.
We will board our ship, the beautiful "Oceania Nautica" for an amazing 10 night cruise. There are so many beautiful ancient cities to visit and explore. Volos, Greece located at the foot of Mount Pelion. Kavala/Philippi, Greece built on a promontory on the site of ancient Neapolis offering fine beaches, historic sites, and a Byzantine castle. Istanbul, Turkey is a magnificent city astride two continents where you can stroll through the spice market and famous Grand Bazaar. Ephesus, Turkey where you can meander through the ruins and marvel at the famed Library of Celsus, the huge amphitheater, the marble roads with their chariot marks, and the amazing mosaic sidewalks. Rhodes, Greece is an old fortified city where you can stand in awe of the impressive Grand Masters Palace. Santorini, Greece has winding streets with fantastic views around every corner and beautiful whitewashed hilltop towns of Oia and Fira. Mykonos, Greece is a delightful seaside village with is whitewashed houses, flowers and brightly painted shutters and doors.
This will be an amazing trip on a luxurious boutique ship that is elegantly appointed and has some of the finest cuisine at sea along with the beautiful sights and history of Greece.
The Preview Presentation for this trip will be August 7, 2019 @ 10:00 a.m. at First Security Bank north location across from Lowes. Please RSVP if you would like to attend.
---
Coming 2021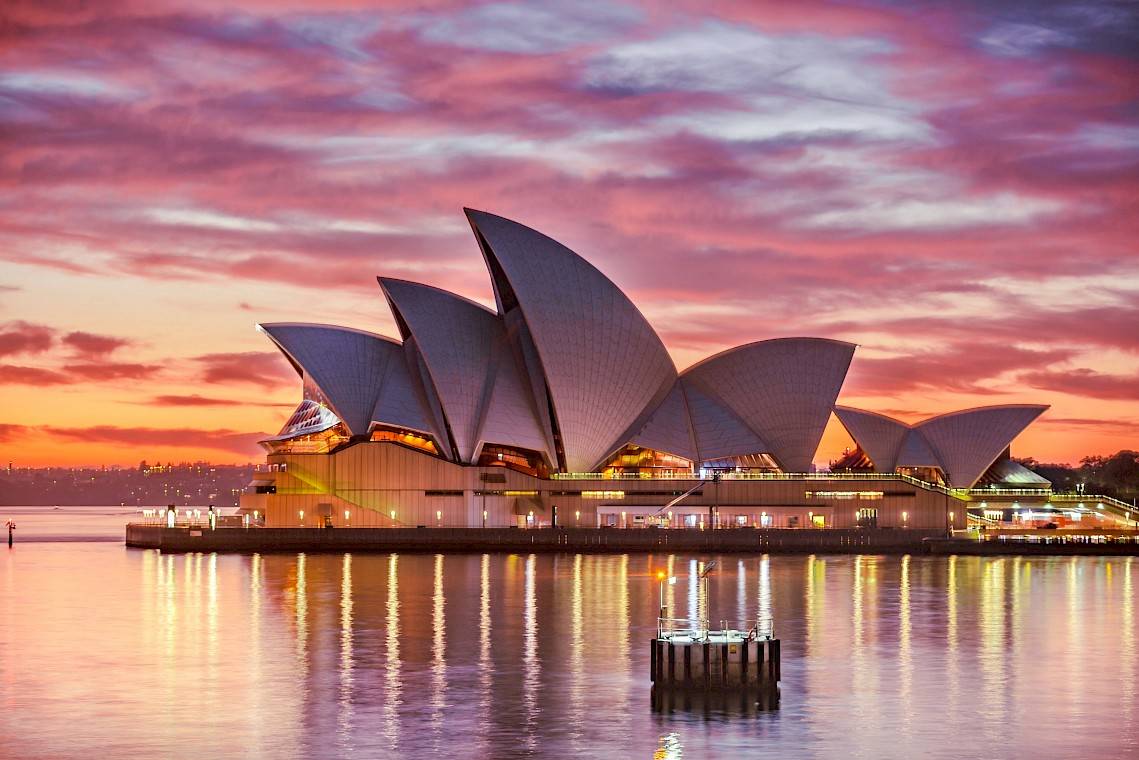 Australia & New Zealand
17 days featuring Sydney, Cairns, Melbourne, Queenstown, Rotorua, & Auckland
Trip prices and dates will follow at a later time.
This is the bucket list trip that so many of you have asked for and will be an adventure of a lifetime! If you have ever wanted to visit Australia and New Zealand this is the way to do it. There are so many amazing things packed into this trip.
It is not too early to get your name on the preview meeting list so that we can notify you of the meeting date.
Here are just a few of the highlights of the trip:
Sydney Opera House
Sydney Wildlife World
Sydney Harbor Dinner Cruise
Catamaran Cruise to the Great Barrier Reef
Melbourne City Tour
Milford Sound Luncheon Cruise
Queenstown
Rotorua
Rainbow Springs Nature Park
Maori Village & Thermal Reserve
Maori Hangi Feast
Hobbiton
Auckland