First Security Bank Opens New Location in Russellville
6.6.2017
News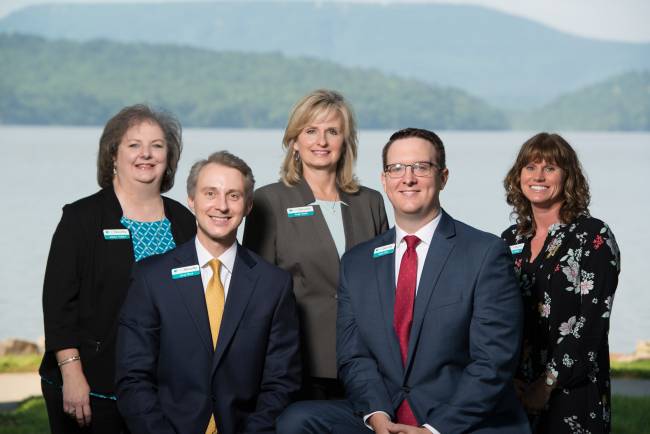 left to right: Jeanna Vickers, Jared Wood, Angie Smith, Justin Price and Heather Gateley
First Security Bank Opens New Location in Russellville
Jared Wood will lead this new effort as market president.
RUSSELLVILLE, ARK. (June 6, 2017) – First Security Bancorp, the Arkansas-based financial services holding company, opened its first full-service banking location in Russellville this week.
Located at 2504 W. Main St., the banking center is led by market president Jared Wood, who has been in the banking industry since 1995. The management team and lenders also include Angie Smith, Justin Price, Jeanna Vickers and Heather Gateley.
A graduate of Arkansas Tech University with a Bachelor of Science degree in economics and finance, Wood currently serves as president of the Arkansas Tech Foundation Board and as a board member of the Arkansas Tech Wesley Foundation. He is a lifetime member of the Russellville Chamber of Commerce Red Coat Committee and 2002 Red Coat of the Year, as well as a past board member of the Arkansas Tech Alumni Association. A 1999 graduate of Leadership Russellville and 2005 graduate of Faulkner County Leadership Institute, he and his wife, Dr. Jeneen Wood, and their two children reside in Russellville.
"Our team of local bankers looks forward to continuing to grow to meet the needs of the Arkansas River Valley area," Wood said.