Do you have questions about your financial future? Are you looking for information to help you achieve your financial goals? Our financial literacy radio series is a monthly call-in show airing the first Tuesday of each month during KIPR Power 92.3's "Broadway Joe Morning Show."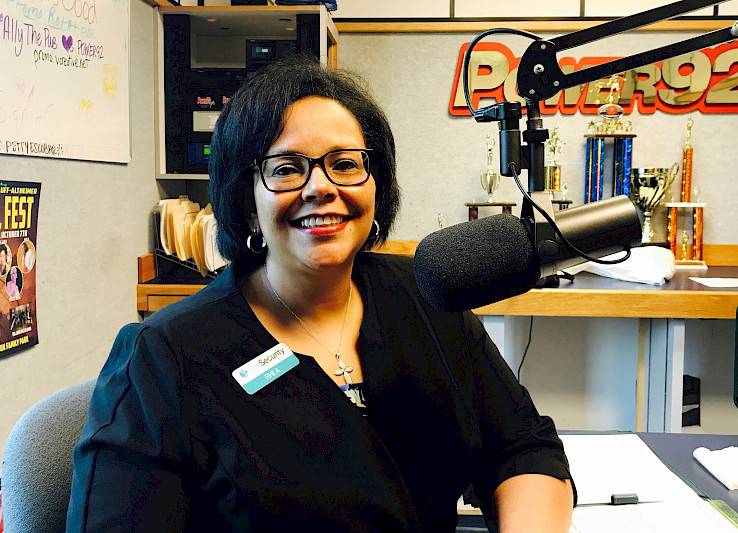 Rhea Williams, First Security Bank loan compliance and CRA officer, joins Broadway Joe in the studio each month to discuss matters related to credit repair, money management, homeownership and more. Submit your financial questions by tweeting to @FSBankRhea using hashtag #FirstStepsTuesday to have your questions answered on air! You can also submit your questions to [email protected] or by using our online form.
CALENDAR
August 1: Why the First Steps Matter
Our primary focus of First Steps Tuesday is to empower you with the tools and information you'll need to get on the road to financial security and prosperity. On this episode, we'll discuss the history of accumulated wealth in America, while stressing what's necessary to help you bridge the gap between wealth and home ownership. And we will provide answers to questions that help you move from being a novice in money management to a master in the art of finances.
September 5: Credit Care is the Best Repair
By the end of this show, you will understand what credit is and why it is important to save. We'll discuss the significance of why creating a monthly budget and prioritizing debts are crucial tactics for financial discipline, but most importantly, you will become knowledgeable about building, fixing and accessing your credit for FREE!
October 3: Stop Dreaming and Start Owning
Do you dream of one day owning your own home? Do you feel you're throwing money away by renting? On this episode, you'll get the lowdown on how home ownership can increase your net worth. We'll also answer your questions about what it takes to go from dreaming and renting to owning. And we'll assess just how much you could save each month when you buy a home versus renting.
November 7: "Holiday, holiday, 'cause I work hard every day!"
Tom Jones said it best. There's nothing like enjoying the holiday season. But did you know that of all consumers, African-Americans spend the most during this gift-giving peak? Find out how to make smart financial resolutions for yourself and your family, and how to successfully recover after holiday shopping (if you go a little overboard).
December 5: For the Love of Money
If you dread answering the phone when that one relative or friend calls, this installment may be just for you! We'll explore how relationships can impact—for better or worse—your finances. You may even want to grab your moocher to listen with you, or tell them to tune in!
---
RESOURCES
We want you to have access to the tools you need to succeed at financial stability. Browse our topics to find the helpful information discussed on our First Step Tuesdays radio show.
Free Credit Report
Access your free credit report online at http://annualcreditreport.com
Net Worth Calculator
Do you know what your net worth is? Our August First Steps Tuesday show discussed gaps in net worth and the importance of even knowing what it is (hint: your assets minus your liabilities). Calculate your net worth here.